While the Church is closed
We have several ways that you can support the church and its ministries. During this present time of not meeting together, please consider continuing your generosity in one or more of these ways.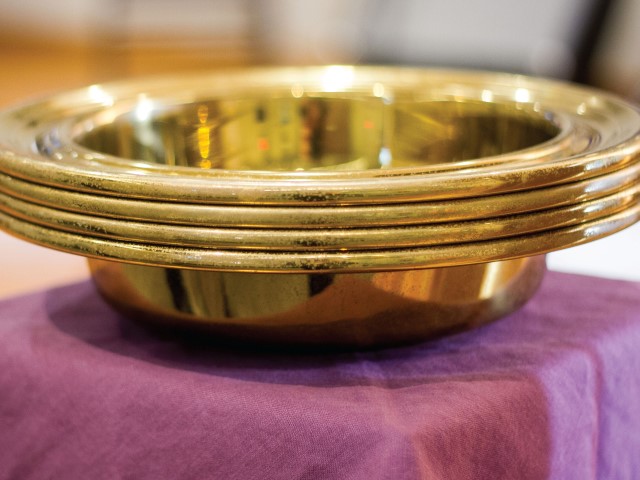 Offering Envelopes – Please mail your pledge envelopes to the church – First United Methodist Church, 201 E. Ash St., Mason, MI, 48854.
Electronic Funds Transfer (EFT) – We have partnered with Vanco to handle electronic transactions on your behalf. They are safe, secure and reliable. When you complete an EFT form, we set it up in the Vanco system and from then on, your tithes and offerings are automatically deducted from your bank account on either the first or fifteenth of the month, and sent to the church. Contact the church office to have a form mailed to you or download the form here.

GIVEPlus Mobile – Donations can be made from your mobile device. To get started, download GivePlus Church for free from the App Store or Google Play. Search for "GivePlus Church" to locate and download the app. You can then make donations from your smartphone or other mobile device using your debit/credit card or checking/savings account. You can choose to donate as a guest or setup an account that allows you to securely and conveniently schedule recurring donations, and review your giving history. If you have any questions, contact the church office.
Special Offerings
Sunday, March 22 is UMCOR Sunday, one of the primary ways UMCOR (United Methodist Committee on Relief) receives funds for doing missions on our behalf. See http://www.umcgiving.org/ministry-articles/one-great-hour-of-sharing for more information. Please consider adding your gift to UMCOR to your offering.